At Apex Lifts, we understand that when your lifts break down, your building grinds to a halt. That's why we focus on delivering exceptional, rapid-response repair services and a first-time fix approach. That means that we do everything within our power to repair your lift on our first visit.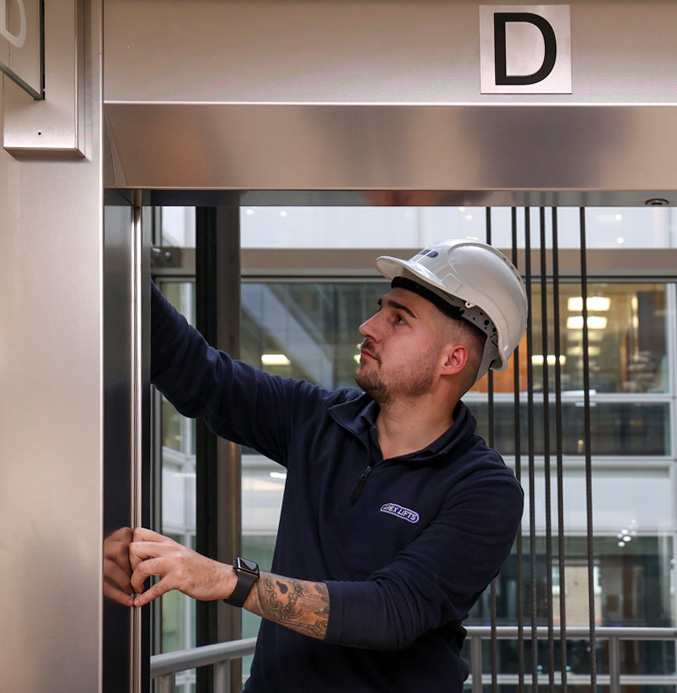 Lift Repairs
Our customers and service users are our priority. Each lift service contract we have is considered individually, matching needs and location with experienced Apex Lifts service engineers.
We pride ourselves on our quick response times and high-quality professional services, so that repairs are carried out quickly, safely and efficiently.
Apex Lifts are well known for our personalised lift service and are on-hand 24/7 to always offer support. We have an in-house manufacturing facility, which means that we are often able to minimise downtime by manufacturing bespoke lift components and spare parts ourselves to restore a failed or failing lift back into service.
Apex Data
Our service management system, Apex Data, has been developed to continually review and monitor the progress of your service contract, so we can ensure a reliable and proactive elevator breakdown service. How? By rendering processes visible and measurable so, when it comes to lift callouts, we can effectively direct and advise our field operatives.
Clients also benefit from LiftWatch: a customer login area and management portal that provides real-time updates of lift repairs.
To find out more about Apex's LiftWatch and to watch a short video, please click here