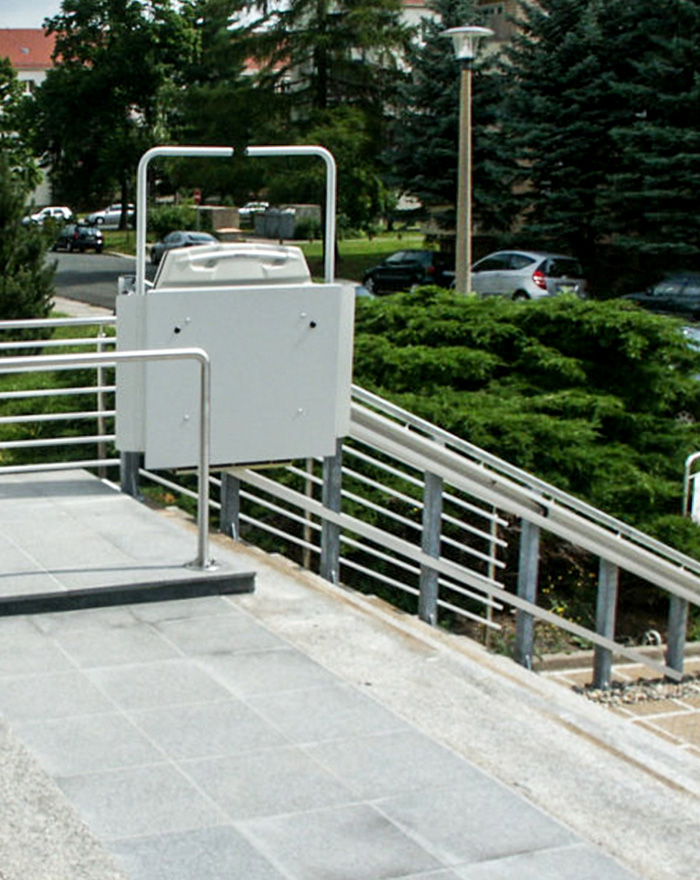 S7 Stairlift
The S7 can be supplied in different platform sizes as well as options for rear and side access, depending on your unique needs. Installation is simple and potentially only needs minimal alterations, and a single phase 230 V, 10 A power supply.
It folds away neatly, opening automatically on command when use is required, and has safety arms and flaps on the front and back of the platform along with a jamming sensor.
When adapted for external use, the S7 is ideal for use as an inclined wheelchair lift and has covers available to keep it in pristine condition.
Features