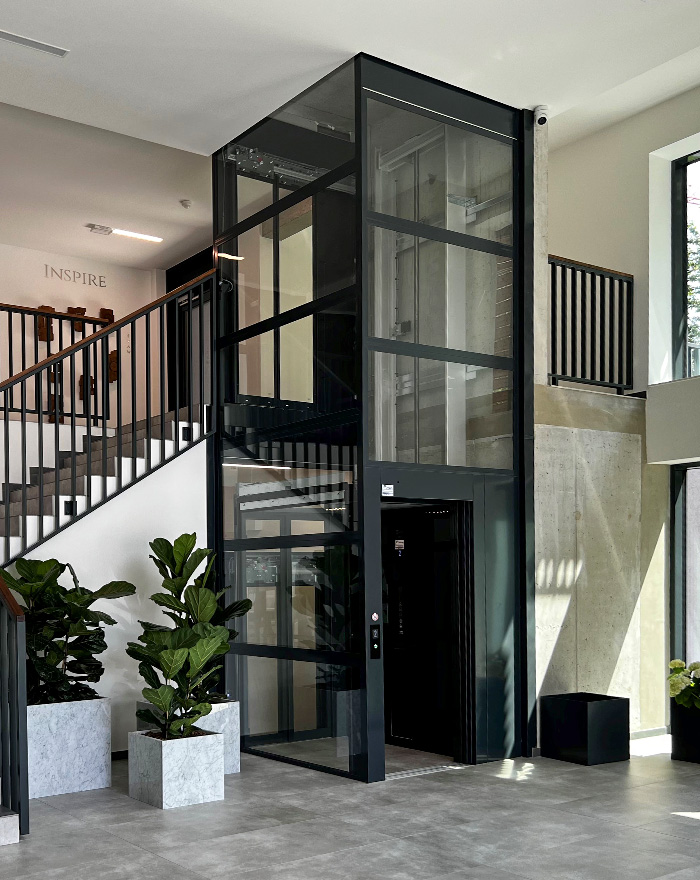 Cibes A5000 Residential Lift
Delivered in ready-made modules for easy assembly and installation, typically between two to three days, it only requires minimal building works. It only requires a shallow pit of 50 mm, headroom of 2300 mm and can be without a pit and supplied with a floor-mounted ramp.
The A5000 is a Cibes' EcoSilent lift that uses sustainable smart technology, making it virtually soundless (40 dB) for everyday life. Typical energy consumption of a residential 2-stop EcoSilent lift, with 3.6 m of travel being used for travel 20 times a day, is only 215 kWh/year.
Features