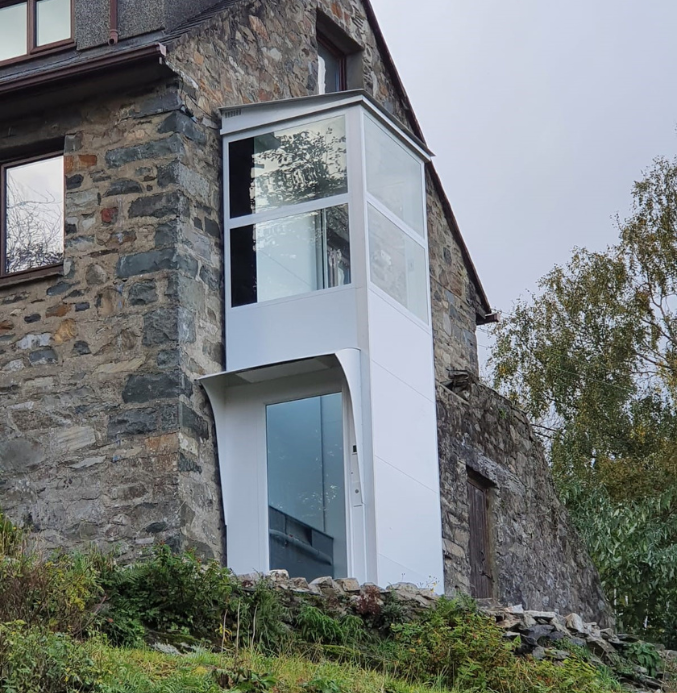 Cibes External Lift
Available in platform sizes of 1,000×1,467 mm and 1,100×1,467 mm, the weather-resistant Cibes outdoor lift is designed and manufactured to safely operate across a temperature span of approximately -10° to +30° Celsius.
Its elegant weather-resistant sealed glazed shaft panels, doors and slanted roof provide passengers with perfect protection from rain, wind and snow. Its weather-resistant properties include anti-corrosive treatment of bottom frame and platform, a flood protected electrical compartment and moisture-resilient call buttons.
Delivered in prefabricated and space-efficient modules, the Cibes outdoor lift allows for easy and fast installation, typically in 3 to 4 days and only requires limited building work. Its energy efficient MRL drive is located within the shaft and the passenger platform constitutes an impressive 70% of the total footprint of the lift, hence making the entire installation both passenger friendly and highly space-efficient.
Features