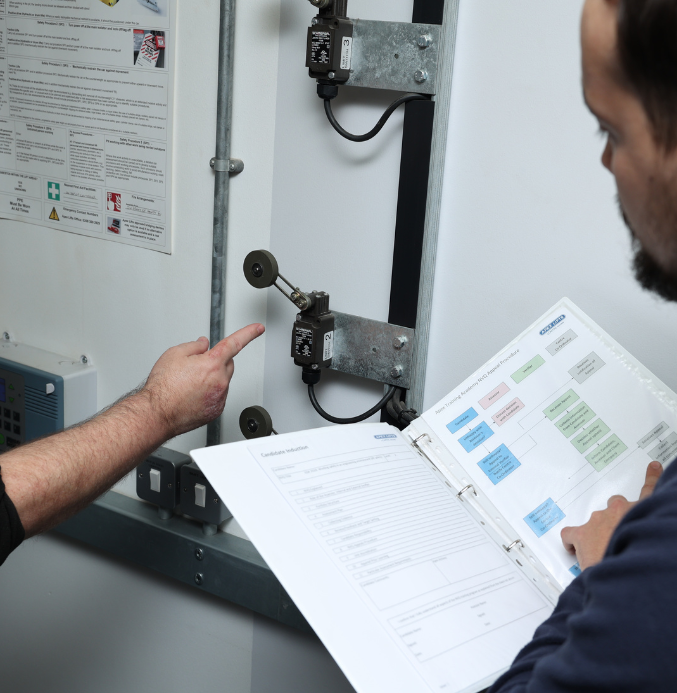 We believe in making a positive impact on the lift industry; that is why we invest in people. Apex Lifts is an EAL (Emta Awards Ltd) Approved Assessment Centre and the Apex Training Academy provides NVQ (National Vocational Qualification) training in-house – quality tested with biannual audits conducted by the EAL.
Our experienced training team offers a first-rate lift education reinforced by practical experience. Trainees benefit from state of the art equipment and get an overview of the business as well as the opportunity to work in all departments – from lift servicing, construction and installation, to lift modernisation and repairs – giving them a real taste of the industry.
Interested in joining our training programme? Get in contact with us here, or come and visit the Apex Training Academy onsite in Sidcup.