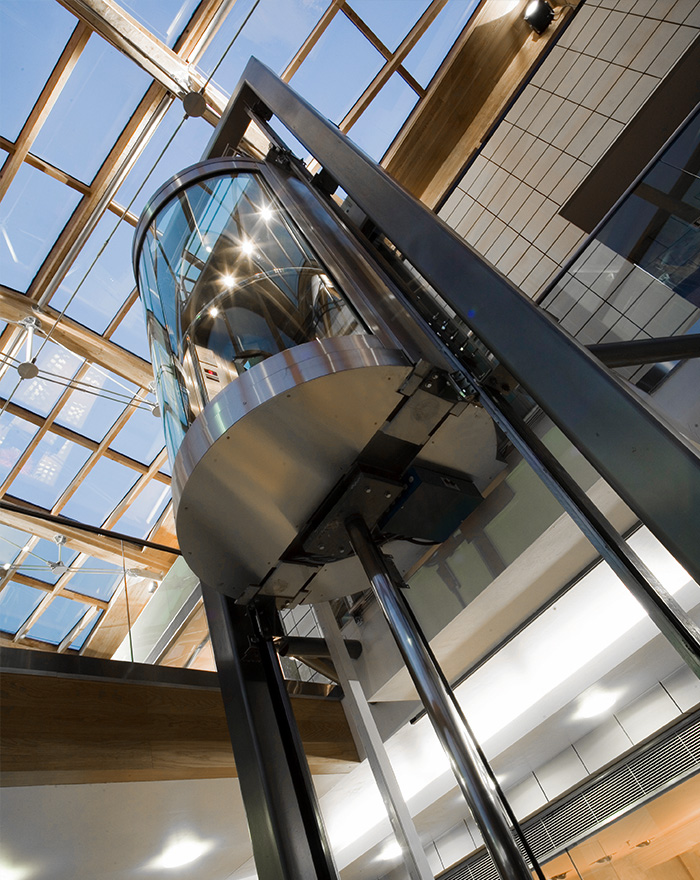 Hydraulic Lifts
With a background steeped in lift engineering experience and quality service whatever type of lift you require, Apex Lifts can help with friendly advice, detailed building and passenger traffic surveys, competitive pricing, and reliable delivery times.
To learn more about our different types of lifts and how we can help, please visit the following pages:
Hydraulic Passenger Lifts & Goods Lifts for London buildings
A new hydraulic lift, properly specified and subsequently well-maintained, is unlikely to cause some of the known unpleasant environmental issues associated with leakage and smell from overheating hydraulic oil.
The lift car, apart from the potential size and all of the equipment on the landings, will have the same appearance as found with Traction or MRL products.
If we can help with your hydraulic passenger lift installation, contact us today.