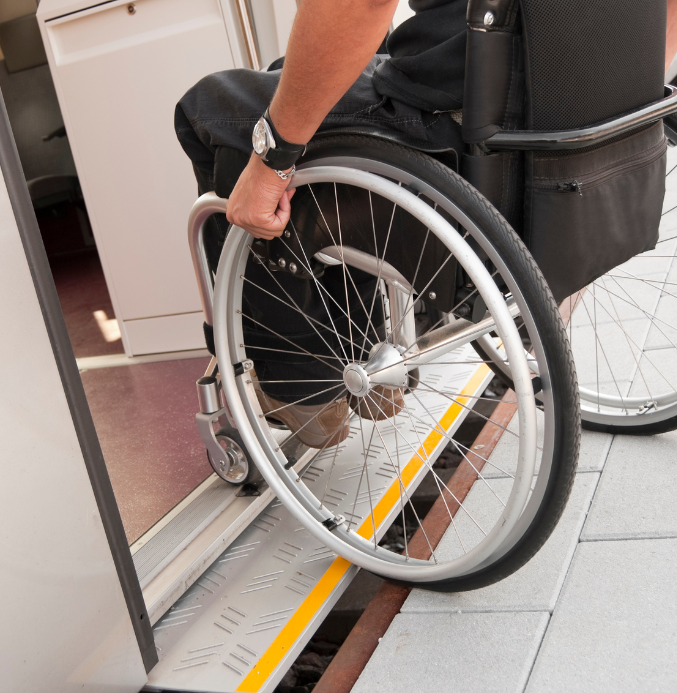 Accessibility is not only an important part of welcoming all visitors to your facilities, it's also a statutory requirement for building owners to provide obstacle-free access to those with disabilities. All new lifts that Apex Lifts install are fully compliant with current legislation EN 81-20 and EN 81-50 and, for platform lifts, part M of the Building Regulations.
However, some older and existing lifts may still have issues of compliance with the Equality Act 2010, formerly known as the Disability Discrimination Act (DDA) which was the first of the UK Government's identified compliance requirements to address disability discrimination.
Invariably, as lifts are modernised, they are updated to comply with the requirements of the Equality Act – but there are still lifts in service that have not been fully updated.
Apex Lifts are always there to help with minor or major lift modernisations that cover accessibility issues, such as:
Width of lift car entrance
Height and features of the lift car and landing call buttons
Car and landing call displays
Apex Lifts can also help with safety upgrades such as:
Lift floor levelling
In-car emergency call services
Lift car door closing preventative sensor beam equipment
If you would like to see how we can help improve lift accessibility and passenger safety in your facilities, please get in touch with our specialists.