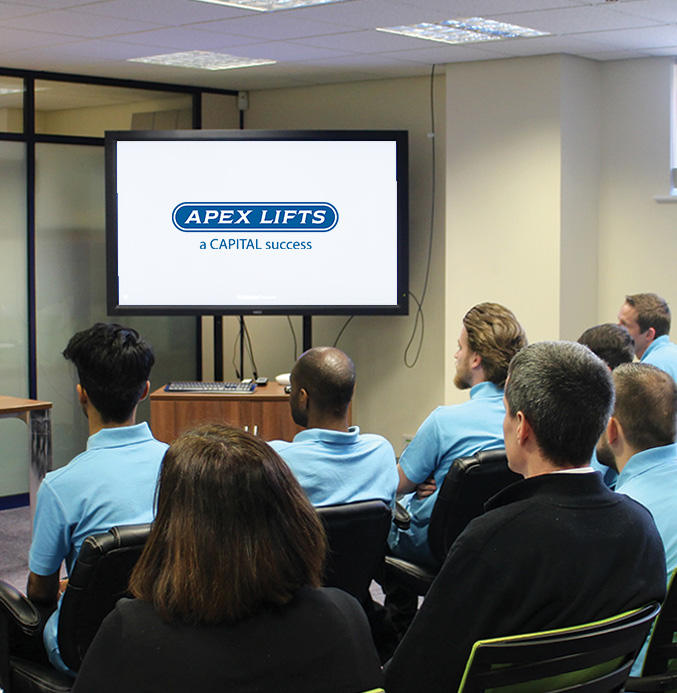 The Apex Lifts Vertical Transport Masterclass teaches the basic principles of lift management and operation, and was designed to increase knowledge and skill within the industry, with a focus on safety.
The classes are available for all clients and off-portfolio companies, and are particularly useful for facilities management teams and housing associations. Each one-day course is in two sessions: the morning session focuses on technical training, and the afternoon session on legislation. We have a working lift on-site at Apex Lifts, so attendees benefit from real hands-on experience during the session.
To find out more about the Apex Lifts Vertical Transport Masterclass, get in touch with us here.