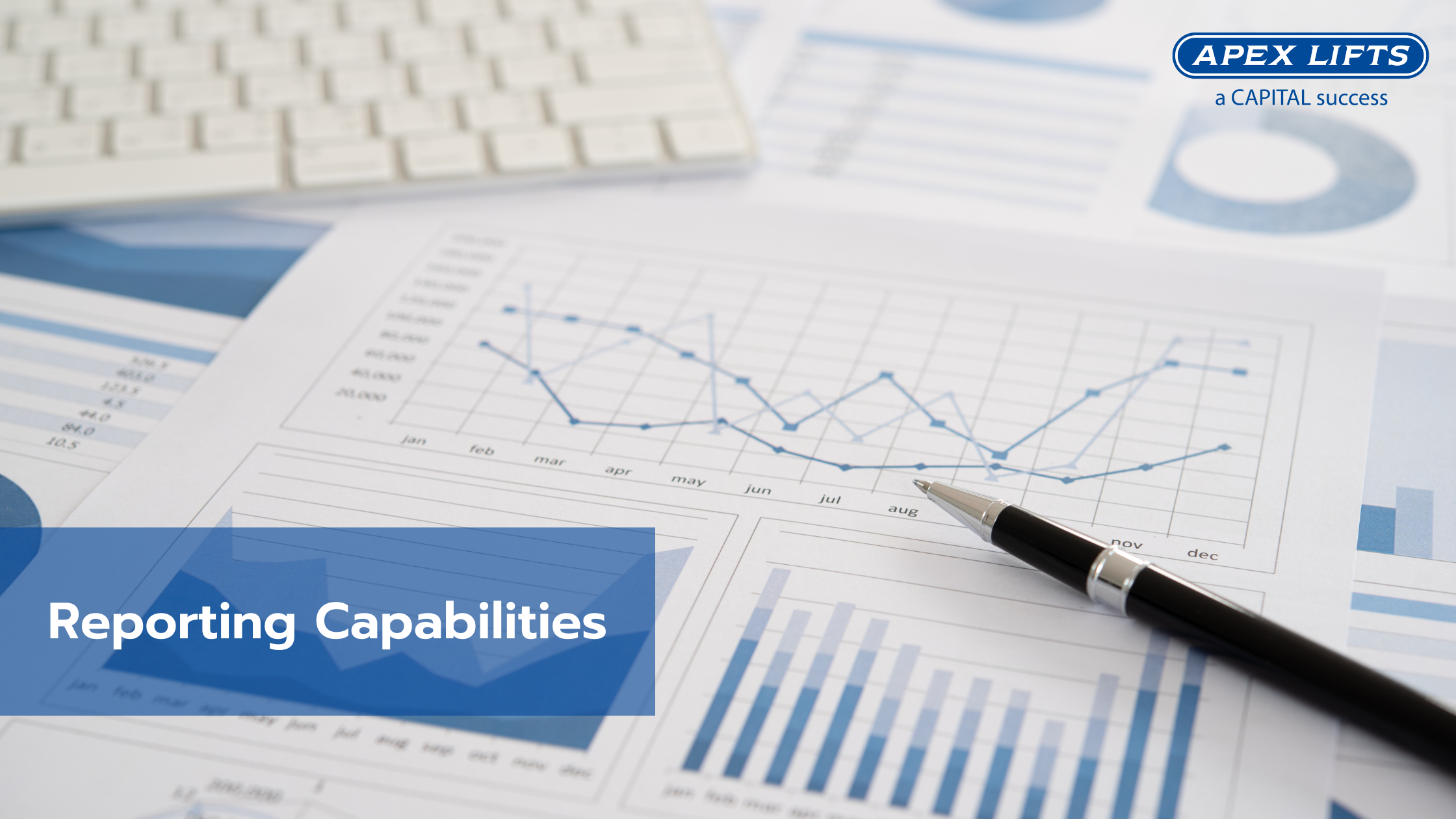 Amongst working throughout a cross-sector industry it has become fundamentally important for Apex Lifts to stay up to date on the latest reporting technologies. Not only is this an essential part of the process for our internal teams, but also for our wider stakeholders and clients to be able to navigate their reporting data sets easily and simply.
It is with great pride that we as an organisation are able to quickly and seamlessly adjust to our client's needs, whether that be providing hard copy data or adapting to the newest or preferred reporting systems of our clients. As such, we continue to invest in both the training and development of our staff to become comprehensively familiar with popular IT reporting systems.
Our team of dynamic experts are able to interpret and deliver quick data sets on the following platforms, however this does not extend to what we are capable of: Elogbooks, Northgate, Concerto, Gatekeeper Portal, RiseWise, Dwellant Building Intelligence, Citrix, Dynamics 365 and One Serve. With dedicated points of contact throughout your contact with us in the form of a Service Contract Manager and Service Coordinator, our team are on hand to adhere to and assist with client reporting preferences.
Furthermore, our clients can benefit from Apex's bespoke reporting portal. LiftWatch is an interactive, on-line tool that provides our clients with an in-depth and detailed portfolio of information, including updates, electronic exchange of orders, proactive reporting and data transfer and information sharing of lifts and escalator service, and reactive repairs.
Don't see a system you are currently using in our list? Feel free to contact us today to discuss your options further at info@apexlifts.com