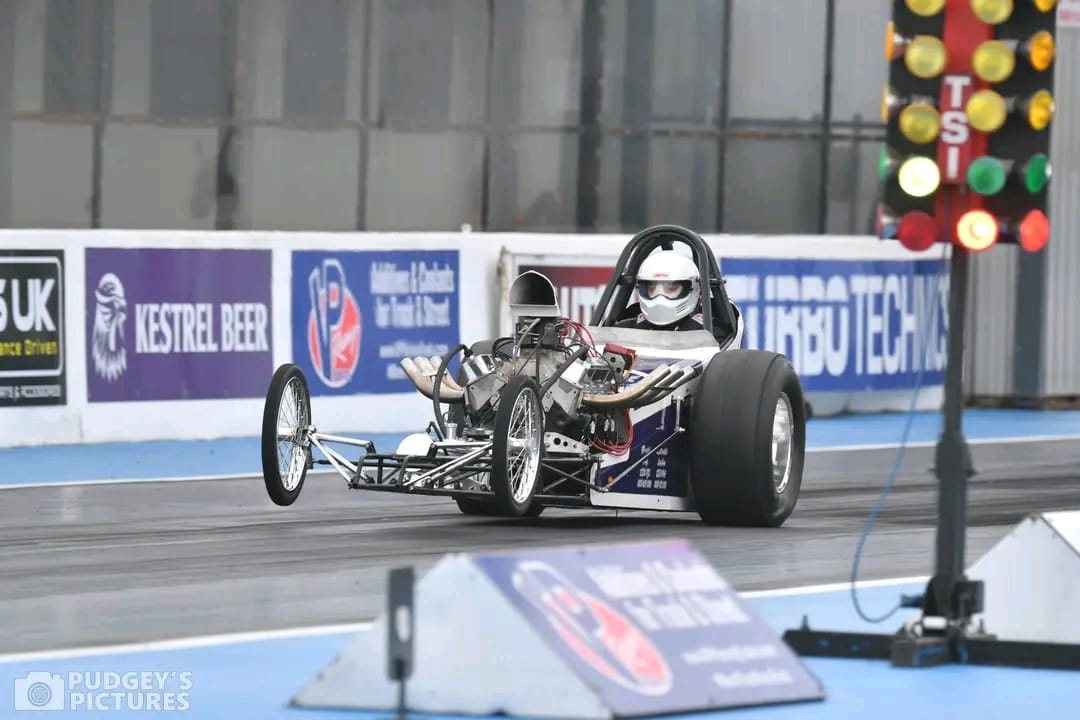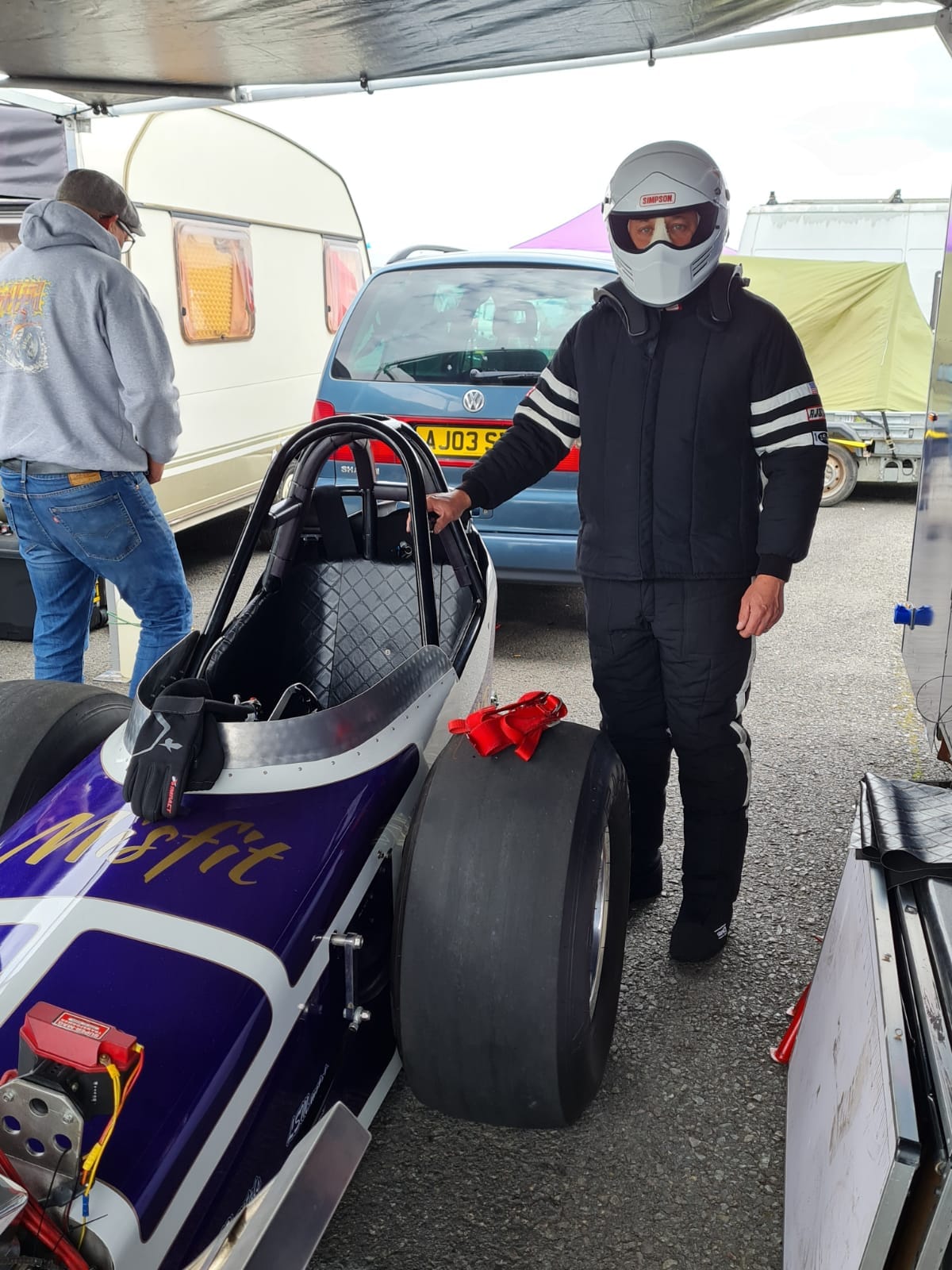 Wayne Colliver exciting weekend at Nostalgia Nationals
Apex's Chief Fabricator Wayne Colliver,had an exciting weekend alongside his wife Karen and his brother Antony, racing his cars at the 28th annual Nostalgia Nationals last weekend.
Held at the Santa Pod Raceway from the 3rd – 5th June, the Nostalgia Nationals took people back in time, reflecting outlaw Anglia and Supercharge outlaw ranks – letting people join in with the joyous celebrations for HM The Queen's Platinum Jubilee over the week, showcasing the historic event on the large screen at the Show'n'Shine paddock.
The engine didn't sound too healthy after Wayne got to the track on Saturday for his first run, so after a bit of back and forth with Anthony, Wayne adjusted the timing light and the engine sounded much better.
Wayne had such an enjoyable weekend filled with laughter, and meeting great people at the Nostalgia Nationals and is now gearing up for Dragsalgia.