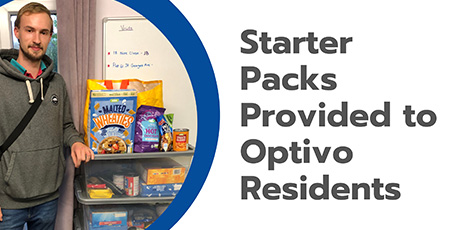 Apex Lifts Provides Starter Boxes for Optivo Residents
Apex Lifts deliver a maintenance, servicing, and reactive repair contract to Optivo – one of the UK's largest housing providers.
We have been working alongside Optivo to deliver social value initiatives, one of which included providing starter boxes in the form of a hamper and comprise of tea, hot chocolate, cereal, tinned food, pasta and rice, toiletries and a £10 supermarket voucher.
The boxes are provided to Optivo residents who are living in Optivo's temporary accommodation following leaving the social care system. The boxes help the residents settle into independent living before they move on to their first tenancies.
Apex Lifts are proud to be able to work in partnership with our clients to deliver on social value projects such as this and wish the residents the best of luck in starting their new journeys!
For more information on Otpivo, click here.
For more information on our social value, click here.